Windows Activation Scam
A new Windows Activation scam has been discovered. This is yet another Trojan from the Rouge.Tech-Support-Scam family displays a fake Windows activation screen when you login to Windows. The message on the screen says that your product key is invalid and that you need to enter it again. When that doesn't work, the infection with actually speak the message "Please activate your Windows. Call us on 1-888-414-4284".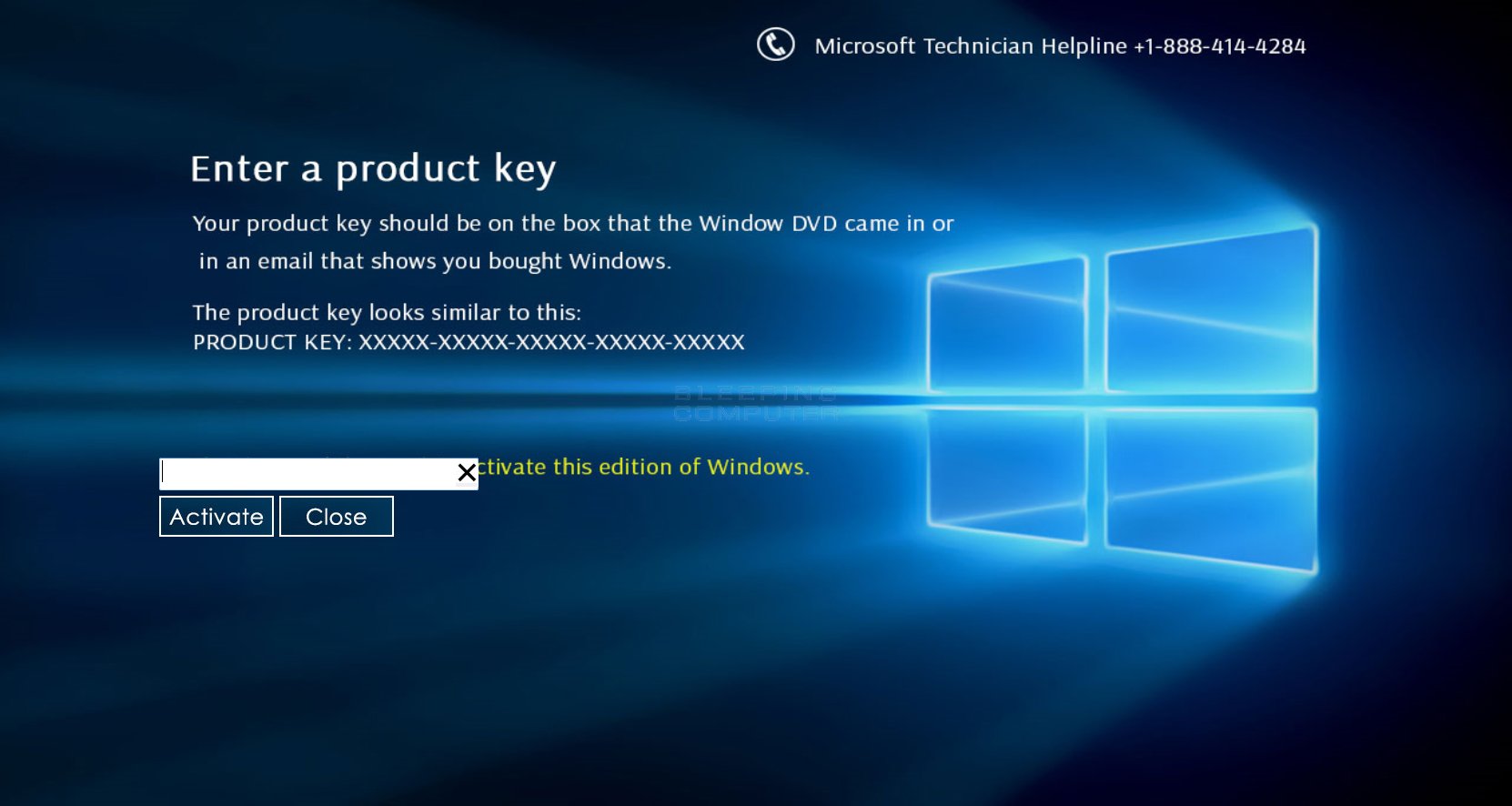 When you call the number, you are told that your product key is invalid and you will need to pay $99.99 USD for a new one. The "Remote Tech Support" agent will then ask you to give him remote access so he can enter your new product key and remove the fake message. They will not give you the key, because it is actually a hard coded key that will work for everyone.
For anyone who is affected by this scam, please do not call them and do not purchase anything from them as the infection is easy to remove! This is because this variant has a hard coded password that you can enter into the product key to "activate" it and close it.  Enter close-close-close-close-close into the Product Key field and then click on the Activate button.
If this procedure does not work, you can reboot your computer into Windows Safe Mode with Networking and scan your computer with your favorite anti-virus or anti-malware program. For those who have Malwarebytes installed, that will remove this infection.